Sincerity – Al Ikhlas
DM for price
In this piece I like to play with shapes and words, as if the line is a unique one.
A line that is formed by only three letters and forms one of the most powerful and meaningful sentences, La Ilaha Illa Allah. A formula used to manifest the oneness of Allah.
Colors and style remind posters and graphic of the seventies.
Acrylic on Canvas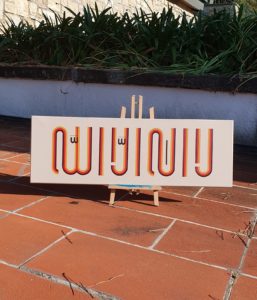 Size: 30 x 90 cm